How does Click To Tree work?
What does Click To Tree do?
When someone searches for your brand name or company on Google or Bing, you can advertise and appear in the first position. Your competitors appear just below.    
How does Click To Tree work?
We create an additional advertising campaign parallel to your existing campaign. It appears below your original ad, thus taking the place of your competitors. Double advantage!
Curious about what we achieve with Click To Tree?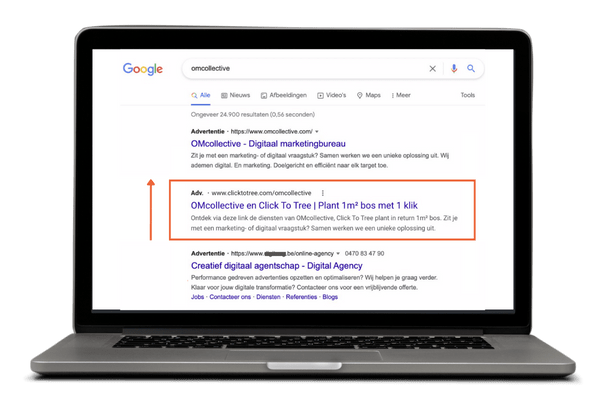 01.
We analyze your original ads and assess the average cost per click (CPC).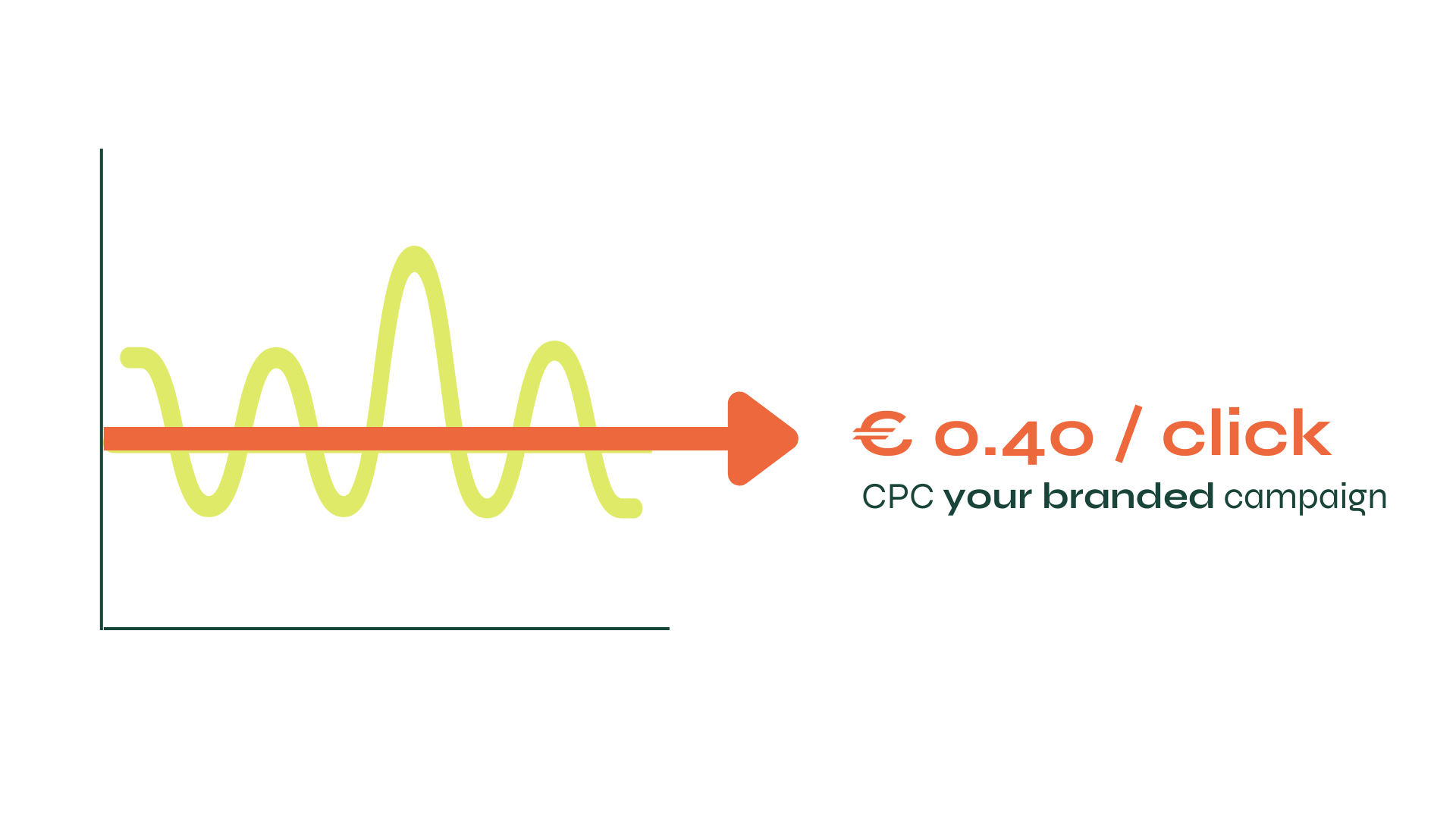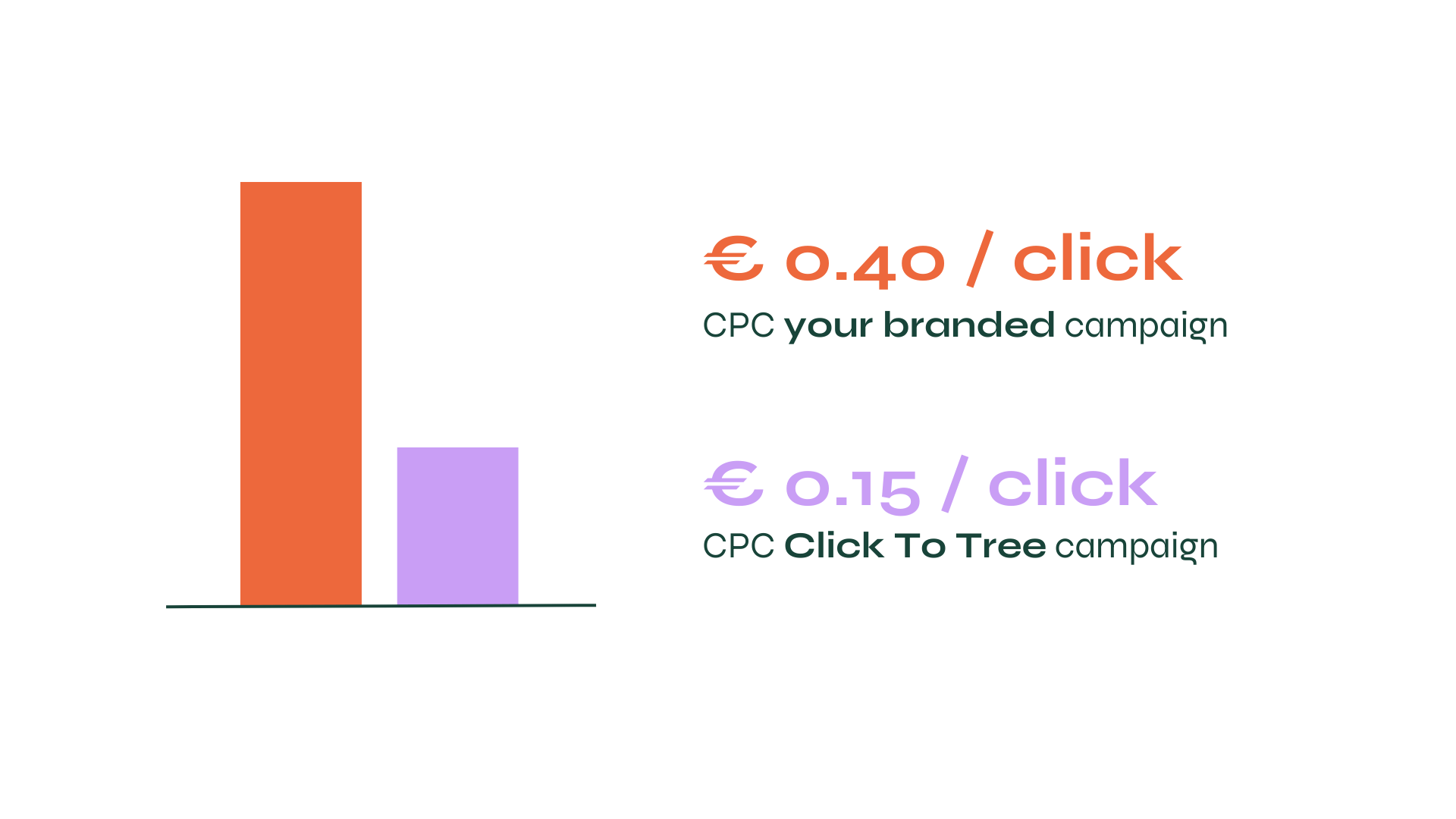 02.
Based on your original campaigns, we create a second advertising channel through Click To Tree. You pay the cost per click - which we keep as low as possible - monthly to us.  
03.
With the accumulated difference between the cost per click of the original campaign and that of Click To Tree, we plant trees in Congo. We always do this in collaboration with Go Forest and Treedom.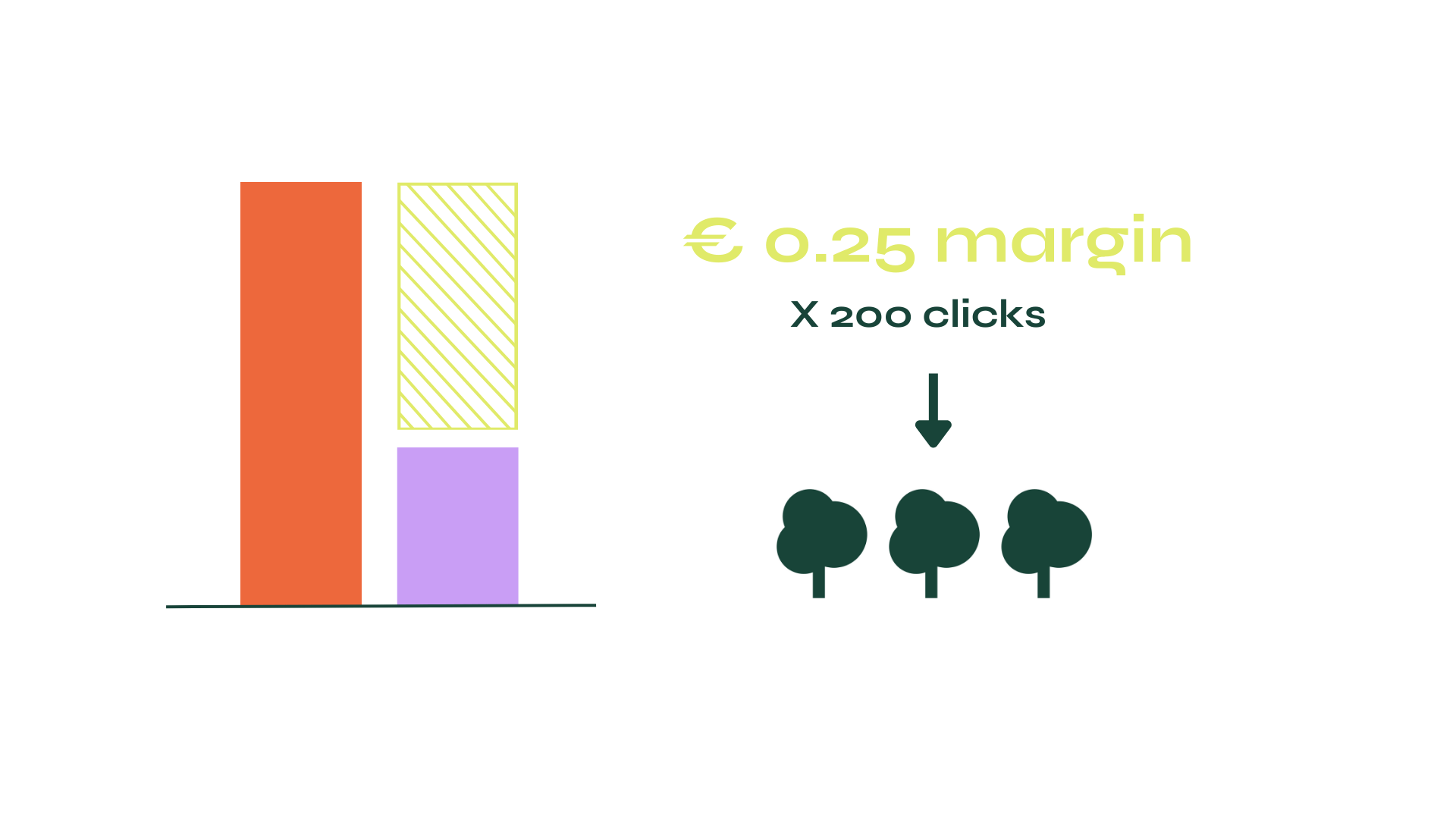 Our b(l)ooming partners
Click To Tree is an initiative of digital marketing agency OMcollective and many dedicated partners. Because together we are stronger.
Cases
Our cases are the greatest proof that marketing and sustainability go hand in hand. Get inspired by the great results we have achieved with our partners!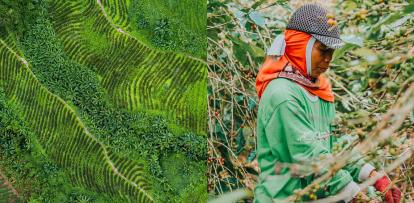 1,500 m² more forest and 11.68% more visibility
The collaboration with Click To Tree resulted in an additional 110,020 ad impressions for De'Longhi and the planting of approximately 1,540 m² of forest. How did it work? Read all about it in this case!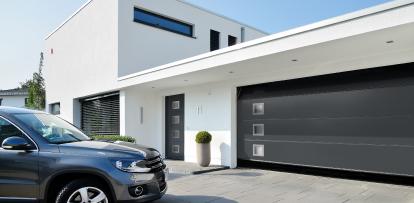 1,040 m² of additional forest and 5.54% more conversions
Curious about how we achieved this? Read all about the collaboration with Hörmann in this case!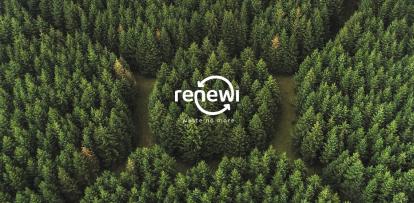 300 m² of forest and an additional advertising channel
Curious about how Renewi also gained more visibility on Microsoft Bing? Read this case and discover how Click To Tree can help you leverage other channels as well.